MAGIA PLUS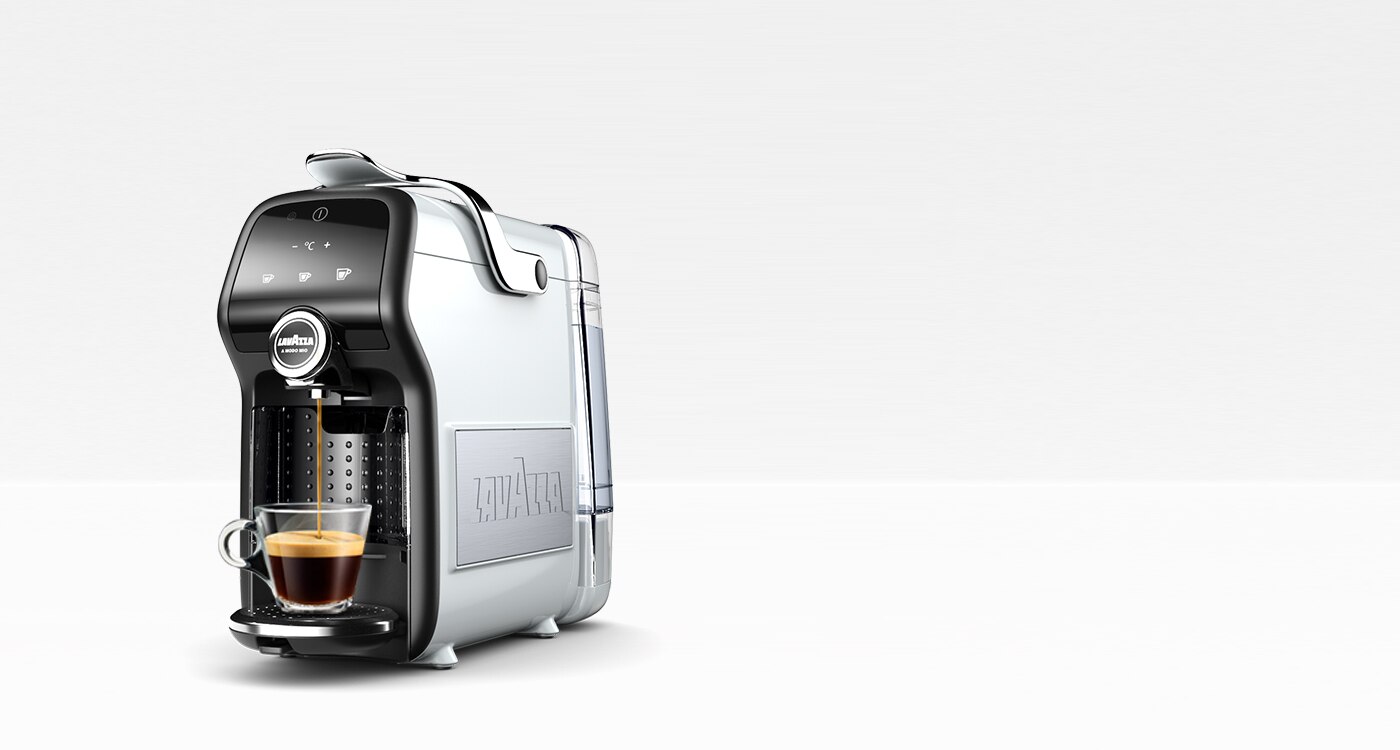 Assistance
For technical support for the Electrolux Lavazza A Modo Mio Magia Plus model coffee machines, please contact Electrolux Customer Service for Lavazza A Modo Mio coffee machines and have the malfunctioning coffee machine and proof of purchase to hand.

Email
info@lavazzamodomio.it
Telephone
0434/558558
Hours
From Monday to Friday 08:00–20:00
Saturday 08:00–16:00
User recommendations
Use only Lavazza A Modo Mio or compatible capsules.
Do not load more than one coffee capsule at a time.
Place the coffee machine on a flat, stable surface, away from water and heat sources.
First start
Lift the lever and insert a capsule.
Select the temperature.
Programme the desired amount of coffee.
Hold down the button and release once you have brewed the desired amount of coffee.
Descaling
Instructions for descaling the Lavazza A Modo Mio Magia Plus model.
When the descaling alarm indicator lights up, it means that the machine needs descaling. We recommend that you always run the descaling process in order to maintain the quality of your machine and coffee. We recommend using EPD4/C/D/E/N/R Electrolux descaling solution (never use vinegar). Remove and empty the water tank. Fill the tank with the descaling solution (carefully follow the instructions on the product packaging).

Some brief instructions for proper descaling

Fill the water tank up to the top (MAX level) with cold tap water.
After pre-heating: Place a container under the spout.
To start the descaling mode, press and hold the Espresso and Caffè Lungo buttons for more than 3 seconds.
To indicate that descaling is in progress, the left and right coffee buttons will flash alternately.
The descaling process takes around 20 minutes.
Descaling can be interrupted by pressing the start button.
Once descaling has finished, the coffee machine will resume stand-by mode. The descaling symbol will disappear when the coffee machine is restarted. Clean the water tank and fill halfway up with running water; rinse the system by pressing the Espresso button.
Additional characteristics
Adjustable drip tray for cups of different sizes.
Water filter included.