IAAD – Institute of Applied Art and Design
---
The historic building on the corner of Via Bologna and Via Pisa houses the headquarters of IAAD, the Italian University for Design, with 700 students and over 100 lecturers. The building provides roughly 3,000m2 for educational activities, exhibitions, events, conferences and special lectures. The classrooms open out onto a system of terraces overlooking Via Pisa, taking advantage of locations in the buildings that were previously unused. In the new complex, IAAD boasts educational classrooms and state-of-the-art computer labs, a large lecture hall, a break and relaxation area, affectionately called Casa IAAD, and other spaces for study and sharing.
The redevelopment project retained the features that have become part of the edifice over time as well as the external design, respectful of the relationship between the building and the surrounding urban fabric.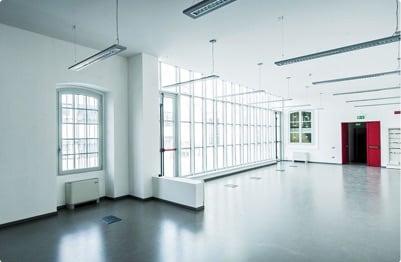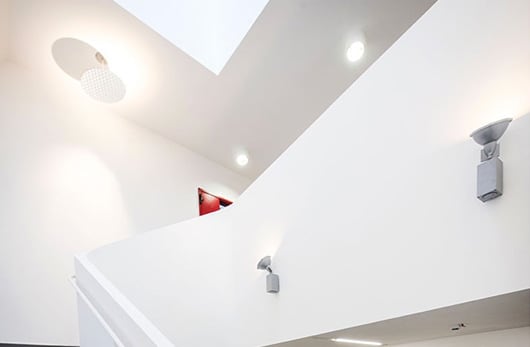 The refurbishment complied with the stipulations of the local superintendence for architectural and landscape heritage with respect to the recovery of a recognised complex of historical and cultural value. The plaster work and decorative elements were restored to their original colour, while the verandas on the first and second floors were preserved by inserting new, beautifully designed frames, identical to the originals. On the first floor there is a connecting space between the central area of the building and the tower on Via Ancona, with a glazed façade that echoes the symmetry of the existing structure on the same floor.